Every so often, Modcloth comes out with a "Stylish Surprise": you give them your size, fork over $15, and they send you an article of clothing that retails for $30-$120 dollars. I wanted to reward myself for surviving my awful midterms, so I decided to get myself a mystery "present".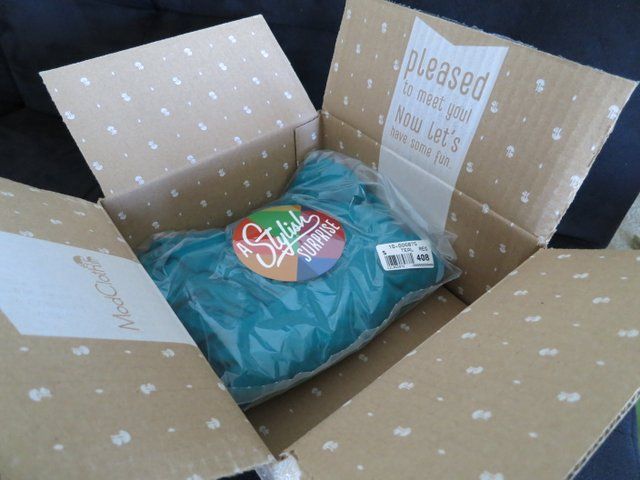 I was really excited when I opened the box, to be honest. It felt like Christmas, except that I had basically bought the Modcloth stylish surprise for myself. (Oh god, I'm like that woman that sends roses to her office on Valentine's Day to make it look like she has a secret admirer.)
My first impression of the dress was "Wow, it's a great color!" Blue/teal has always looked good on me, and I wear dresses a lot, so Modcloth definitely seemed to be on my wavelength with this "stylish surprise".
But then I actually tried on the dress.
Not only is the dress made out of viscose (I hate viscose; it looks really cheap, wrinkles, and looks old after one wash), but the dress fits like a potato sack. In the picture above, it looks like I gained 10 pounds. And it felt like I was wearing maternity clothing!
In the end, I had to cover it up with a trench and wear some heeled sandals to make me feel more balanced. That's when I noticed that the dress was too short to wear under a trench coat. Now it looked like I was wearing nothing underneath a jacket, like one of those perverts that opens their jacket to flash everyone.
I decided that I liked the touches I had added to the outfit---my floral headband, my coat---better than the actual dress itself. And if I have to cover up the dress to make it look presentable, that's a problem.
Overall Score of the Modcloth "Stylish Surprise":
Verdict: Would not recommend
Everyone's "stylish surprise" is a different item, and I know some girls got great coats and shirts, but I personally was not very satisfied with my blind bag item. Next time, I'll be sure to spend money on a Modcloth item that I love, instead of trying out a mystery item. Because let's be real: they probably do these stylish surprises to get rid of inventory and items that no one wanted in the first place.
Here are some other options for a teal dress:
Have you ever been burned by a mystery grab bag promotion?