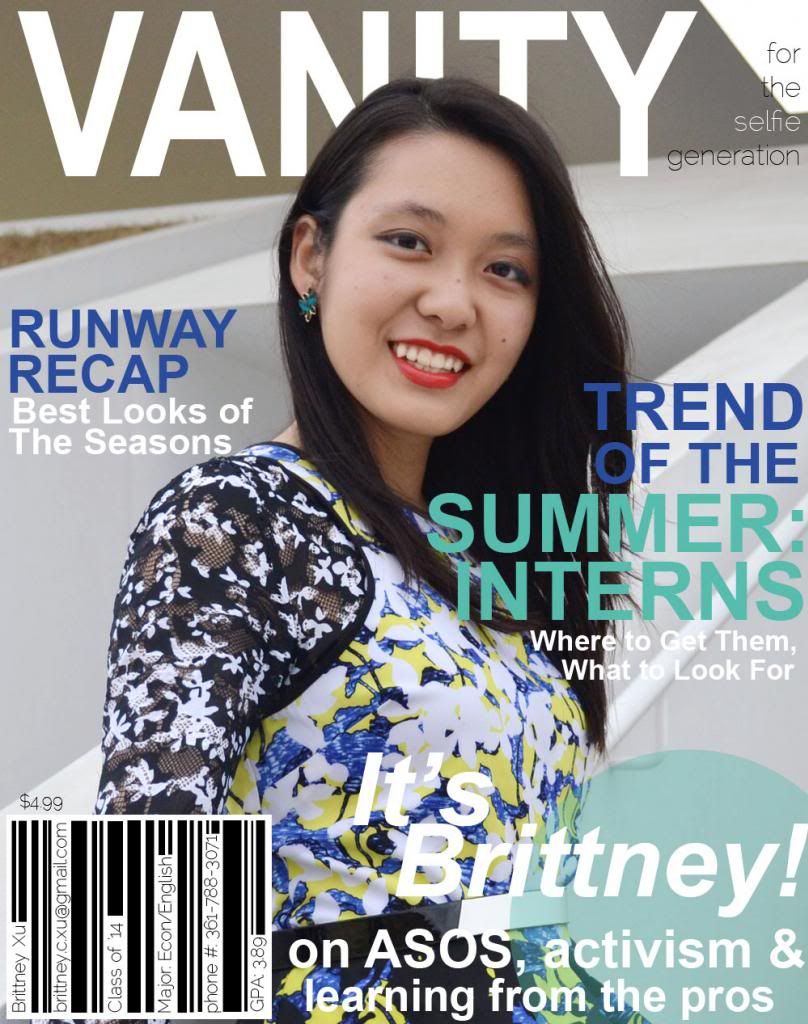 It seems that our culture has fallen deeply in love with the idea that villains are just misunderstood outcasts with tragic backstories (ex: Odin's rejection of Loki sparks his dark ambition, M's treatment of Raoul Silva initiates his revenge plot in
Skyfall).
We've even started granting super-villains their own stories so they can explain how they have been wronged (
Wicked, Maleficent
).
As a writer, I love the transition away from "oh, that guy's evil just because he's in a dark cape" to "this is how society creates its monsters." Not only does it make for a more nuanced story, but it also has real-world implications for how we treat each other. With all that being said, have you ever wondered what your super-villain backstory would be? What would make you finally snap and rampage into the night, spreading chaos?
A few weeks ago, I was rejected for ASOS's Internship Around the World---a chance to intern at their international offices in Shanghai and London---and, in a moment of whimsy, I imagined that this could be the spark for my own villainous transformation. I had worked hours on my application, which was supposed to be a "collage resume" of my academic achievements. I re-imagined my application as a high fashion magazine: the cover story would be on my past, I would serve as the models in the fashion section, and the haute couture portion of the magazine would showcase
my designs for the Lunar New Year show.
Despite my best efforts, I did not make it to the next round of interviews. It was disappointing, especially because I had put so many Photoshop hours into the effort, but it was a great reminder that we don't always get what we want. However, if I suddenly start wearing all-black (a chic and villain-approved color) and heading an underground fashion empire aimed at undercutting ASOS's free shipping policy, you know what sparked the change. As villainous backstories go, mine has to be the most unique. I'd love for Anne Hathaway to play me in the movie
ASOS Up Her Sleeve.
Take a peek into my application: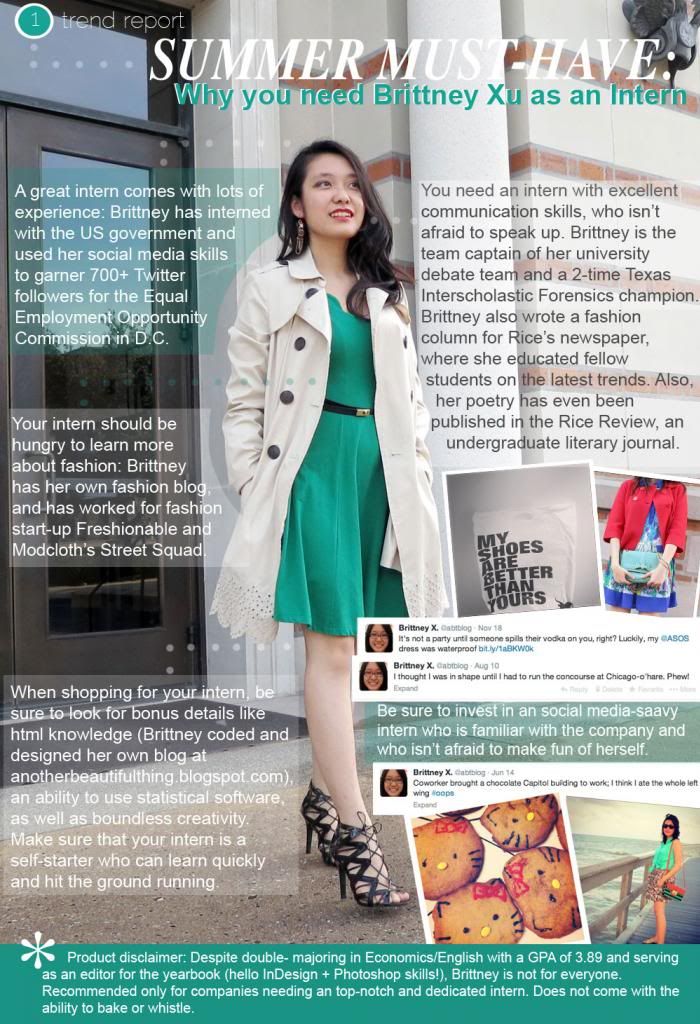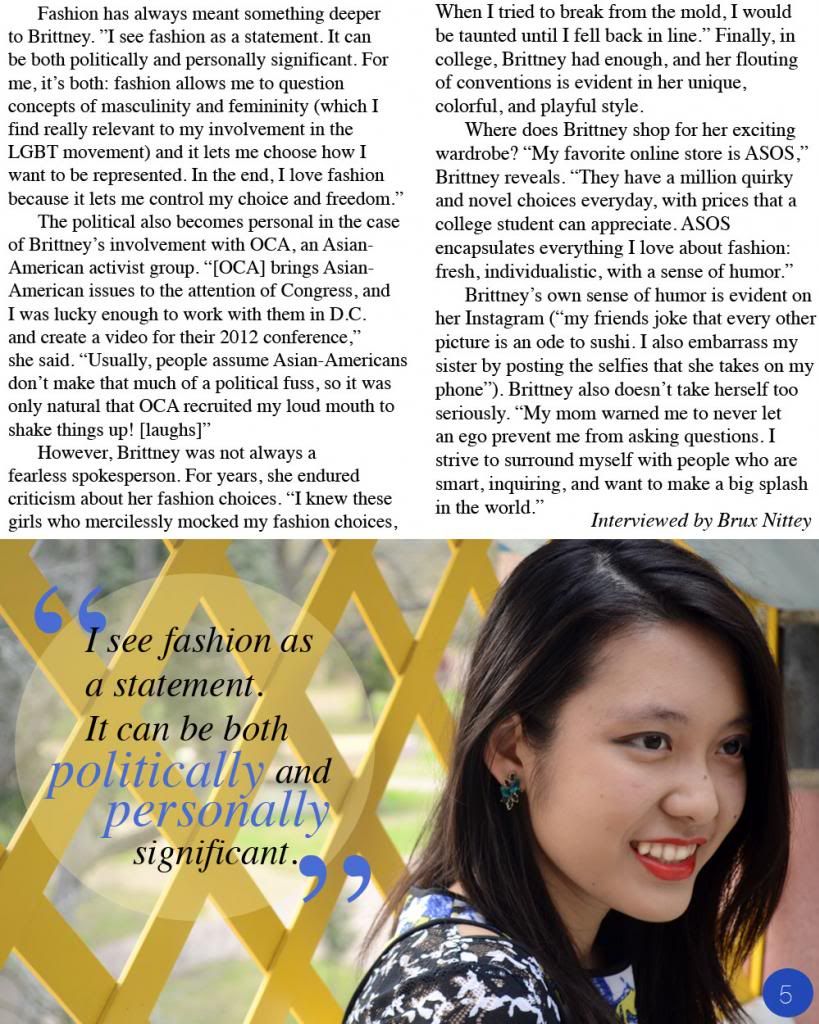 Yes, I interviewed myself for the cover story. Where's my Pulitzer for Editorial Writing?